News
TYGA RELEASES NEW SINGLE AND MUSIC VIDEO FOR "SUNSHINE" Featuring Jhene Aiko and Pop Smoke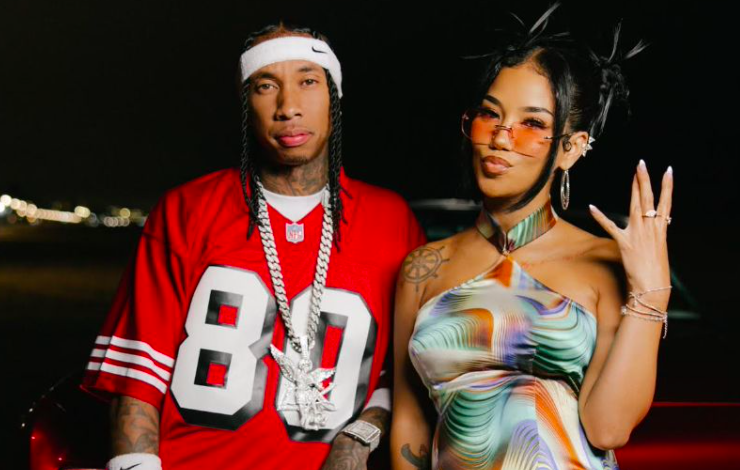 The year of Tyga continues, as the hip-hop artist returns to deliver an all-new summer contender titled "Sunshine" with contributing vocals from soulful singer Jhene Aiko and a verse from the late Pop Smoke. The new release arrives fresh off the heels of his widely successful hit single, "Freaky Deaky," featuring Doja Cat, which soared to the top of the charts and is now a certified GOLD record. The all-new track takes us back to the early 2000's with its nostalgic vibe and catchy flow, paying homage to Lil Flip's chart-topping smash "Sunshine." Tyga taps in multi-platinum producer Mike Crook and hitmaker DJ Swish to bring new life to the melodic classic accompanied by the premier of an all new video.

"Pop Smoke was a legend in the making and I wish we could've collaborated together more. It's been a great experience working with his mother and brother to pay homage with this song and contributing to keeping his legacy alive—the smoke will never clear," says Tyga.

Audrey Jackson, Pop Smoke's mother mentions: "Since I will not get to see him mature into the artist he was on his way to becoming, I appreciate the opportunity to hear a sound that I glimpsed on the Faith album. The magnitude of this moment is not lost on me. Thank you."

His brother, Obasi Jackson says: "The video and song solidifies that Pop wasn't all about drill and I appreciate hearing his voice on a song like this. It shows there was love in his heart with a story to tell and his legacy was more than drill music. I'm glad that he gets to be seen in a different light." 
Tyga is currently wrapping up his European Summer tour and is gearing up for the release of his highly anticipated eighth studio album.