Life Style
News
Dr. Dre Wears A New Pair Of Nike Air Force 1s Every Day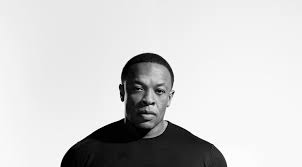 Dr. Dre Wears A New Pair Of Nike Air Force 1s Every Day. Dr. Dre gave the public a sneak peek into his sneaker closet with a short video, and it was a total surprise as it was filled with Nike Air Force 1s mostly.
The millionaire rapper is expected to have a number of designer and expensive sneakers and all different kinds of them. Dre did not have a pair of any shoe we would expect him to have.
The hip-hop artist had a whole lot of icy white Nike Air Force 1s. He has a pair for every single day of the week. In the video he shares of his closet he points at each pair and says " This is Monday, this is Tuesday" The sneakers are staked in a wooden display cupboard and are all squeaky clean, none of them have even a little scuff mark on them.
The rapper is spending his money on so many pairs of the same shoe, but that is only his sneaker closet, he must have another closet with all his other shoes.
Many people on Twitter commented in wonder asking if he disposes a pair after it is worn, since he has over 20 pairs and has a pair for every single day.