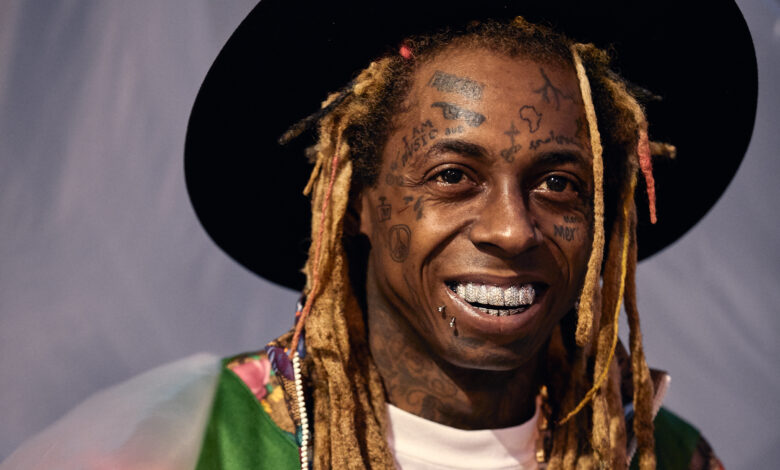 Watch! Lil Wayne's Priceless Reaction After Finding Out Gucci Mane Instead Of Eminem Made MTV's Hottest MC's List. A throwback video has resurfaced of Lil Wayne's surprised reaction after finding out who made it and who did not make it on the MTV Hottest In The Game List. Weezy gave a priceless reactions as he was surprised that Gucci Mane made it on the list over Eminem. Many other rappers had reacted to this lis that excluded Eminem.
Lil Wayne was interviewed over 10 years ago on Westwood TV by Tim Westwood, he was being asked about the MTV Hottest In The Game list that featured and ranked a number of rappers and MC's. Since Eminem has been a rapper of note it was a shock that he did not even make it on the list. Lil Wayne was specifically surprised that even Gucci Mane had made it on the list.
Other rappers that made the list is Rick Ross, Fabulous and Raekwon. The 'Carter' rapper also reacted to Jay-Z securing the number 1 spot in the list. Weezy asked "Uhm, wh's number one?", then Tim Westwood answered him, The rapper was content that he was at the number 2 spot, but he said "I thought Drake was gonna be number 1". he then continued to ask about Eminem and others that were on the list.
"Gucci who? Gucci Mane? Gucci Mane was on the list and Eminem wasn't on it", the rapper said this after laughing and chuckling that Gucci made the list over Em. Many blogs wrote posing to the public on how they feel about Eminem not making it on the list. Tim Westwood shared that he thinks the list has lost credibility since "Kamikaze" rapper is not on the list, he also shared the many reasons on why em deserves to be on the list.
Eminem's absence form the list was one of the largely discussed matters in many hip hop shows.The rapper surely had a number of musical successes in that year that should have secured him a spot on the list. Jay-Z has also reacted to Em not making the list, Jay said that the list is not credible since Eminem had the highest selling rap album of that year. The list surely had a lot of people talking has it listed the hottest in the game.
See The Video Of Lil Wayne's Reaction Below Shared By Homepagecotv: