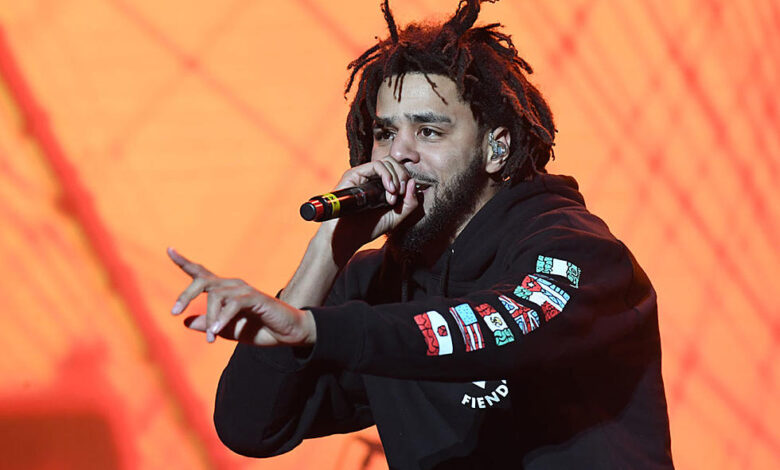 Will J. Cole Be Dropping The Off-Season Mixtape In 2 Weeks! J. Cole dropped his last album, KOD, just over two years ago back in 2018. And now, rumor has it that he may be dropping The Off-Season mixtape ahead of his long-awaited 6th LP, The Fall Off, could be dropping soon.
Bas, who is signed to Cole's Dreamville Records, took to Instagram to share a post on (April 28), which began doing rounds online a few moments later. The content, which has since been deleted, features a photo of a focused J. Cole in the booth. Bas captioned the post, "The Off-Season. Pack your bags. In two weeks."
The upload also consisted of three head exploding emojis as well as a rocket emoji. It remains unclear why Bas deleted the social media post, but even so, neither Cole nor anyone else on the Dreamville team has confirmed an impending release that might arrive in two weeks.
Bas just announced J. Cole will be dropping The Off-Season in 2 weeks

FINALLY pic.twitter.com/cw88zWATTW

— brown (@BrownRapFan) April 29, 2021
That said, it doesn't necessarily mean that the effort won't be dropping. Late last year, J. Cole hopped onto his Instagram page sharing a photo of a notebook that included the words "The Fall Off Era" at the top and "Features and "ROTD3" his 2019 Dreamville Records compilation written below but with a line through both, signifying he had fulfiled those. The rapper then wrote "The Off-Season" to highlight what fans think is a new mixtape, "It's A Boy" for the second child he had in and he ends the list with "The Fall Off."

Cole dropped "Snow on tha Bluff" in 2020 as well as "The Clime Back" and "Lion King on Ice" the latter tracks would appear on his two-song pack Lewis Street. While his fans were eager for all his three offerings, "Snow on tha Bluff" was at the centre of criticism from social media. Many people lashed out at J. Cole for misogyny in his lyrics. Cole was also accused of indirectly addressing Noname when he mentioned a Black woman who was disturbed by racism and police brutality, and the effect it had on the Black community.
That notwithstanding, fans have been looking forward to a new album from J. Cole for some time now, and hopefully their patience hasn't been in vain.