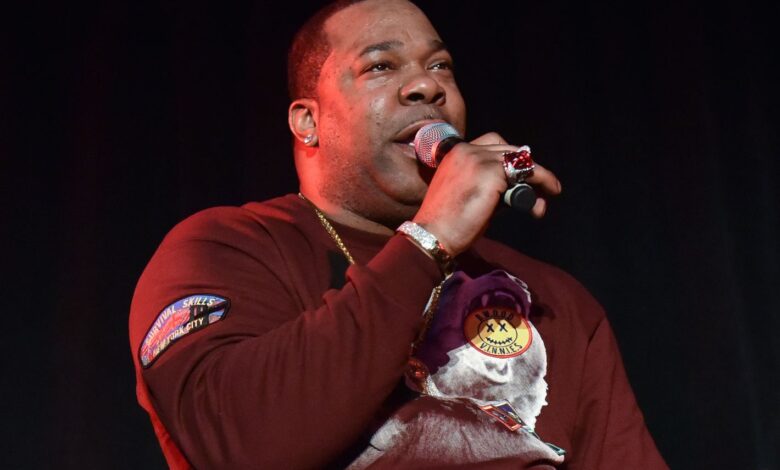 Busta Rhymes Names His Current Top 10 Rappers! New York based legendary rapper Busta Rhymes has named rappers on his current list of top 10 favorite rappers. Busta Rhymes is undoubtedly one of the game's greatest Emcees having collaborated a number of times with other great artists such as Eminem with "I'll Hurt You" and "Touch It Remix". Their most substantial collab came with the release of "Calm Down," which dropped in 2014. The hit anthem featured quite extensive verses from both lyricists, to such an extent that the song neared 6 minutes in length.
Back in October last year, Busta Rhymes celebrated his project release by dropping a visual for "Czar." He would later come back, unleashing a new visual for the remix as well, which was revealed later on along with the deluxe edition of the album. The rapper sticks to a classic and raw vybe for the "Czar (Remix)," with the video coming out in entirely black and white studio shots.
During his recent appearance on the Nevuary Rap Radio the veteran rap icon listed his top 10 new Emcees who he says are currently inspiration to him.
"My new artists, my new Emcee that motivates me a lot, my number1 is Kendrick Lamar, my number 2 is J. Cole, number 3 is Roc Marciano, number 4 is Stove God Cooks, number 5 is Lil Baby, number 6 is Royce da 5'9".
He gives this list is in no particular order, before going further to pick 4 more rappers to make a solid top 10.
The New York-based rap legend goes on, "Dave East, Roddy Ricch, I gotta give it to Drake, who should I give this number 10 to, I am gonna say Rest In Peace to Pop Smoke this who I am listening to a lot right now".
Here is the full list;
Kendrick Lamar
J. Cole
Roc Marciano
Stove God Cooks
Lil Baby
Royce da 5'9"
Dave East
Roddy Ricch
Drake
Pop Smoke
Listen in to the audio below;